Cristian Kroghs
gate 39-41
Christian Krohgs gate 39 består av 33 leiligheter i fem etasjer over en næringsetasje på gatenivå. Under terreng er det bygget to parkeringsetasjer.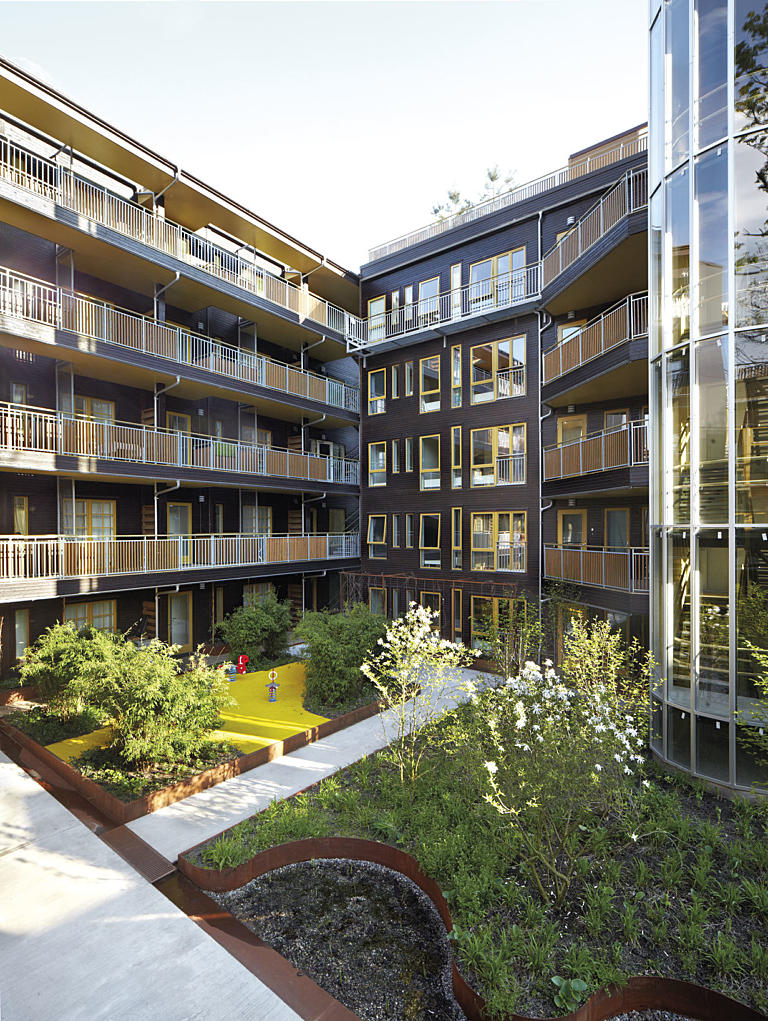 Foto: FuthArk Arkitekter AS
Leilighetene vender bredsiden mot fasaden og får derav mye dagslys. Leilighetene er bygget med ulik størrelse fra 40 – 75 kvm. Ute-arealene i prosjektet er små med et gårdsrom som er på ca. 500 kvm.

Med lite areal til rådighet er det viktig å lage mange og varierte steder.

Nominert til statens byggeskikkpris 2013, som eneste boligprosjekt blant syv finalister
Kandidat til Oslo by arkitekturpris 2012 for både uterom og bygning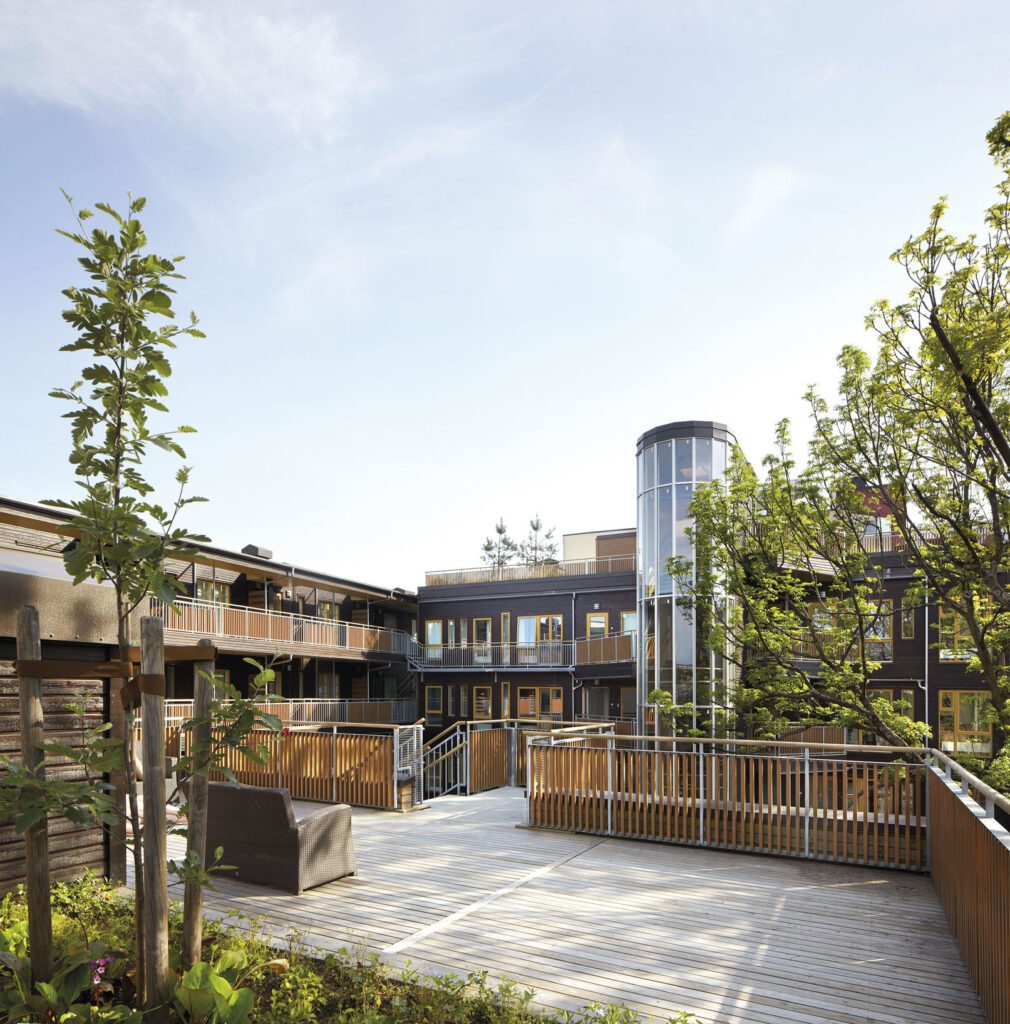 Foto: FuthArk Arkitekter AS
To takterrasser, små private uteplasser på svalgang, samt inndeling i ulike områder ved hjelp av beplantning og ulike belegg som bidrar til å gjøre utearealene innholdsrike. Vannspeilet i kanalen skiller prosjektet fra sykehuset, samtidig som det tilfredsstiller krav til håndtering av overvann.
Med kvaliteter i gårdsrommet kan prosjektet bidra til at folk blir boende i byen, og at transportutslipp reduseres. Med kvaliteter i gårdsrommet kan prosjektet bidra til at folk blir boende i byen, og at transportutslipp reduseres. Nominert til statens byggeskikkpris 2013, som eneste boligprosjekt blant de syv finalistene. Kandidat til Oslo bys arkitekturpris 2012 for både uterom og bygning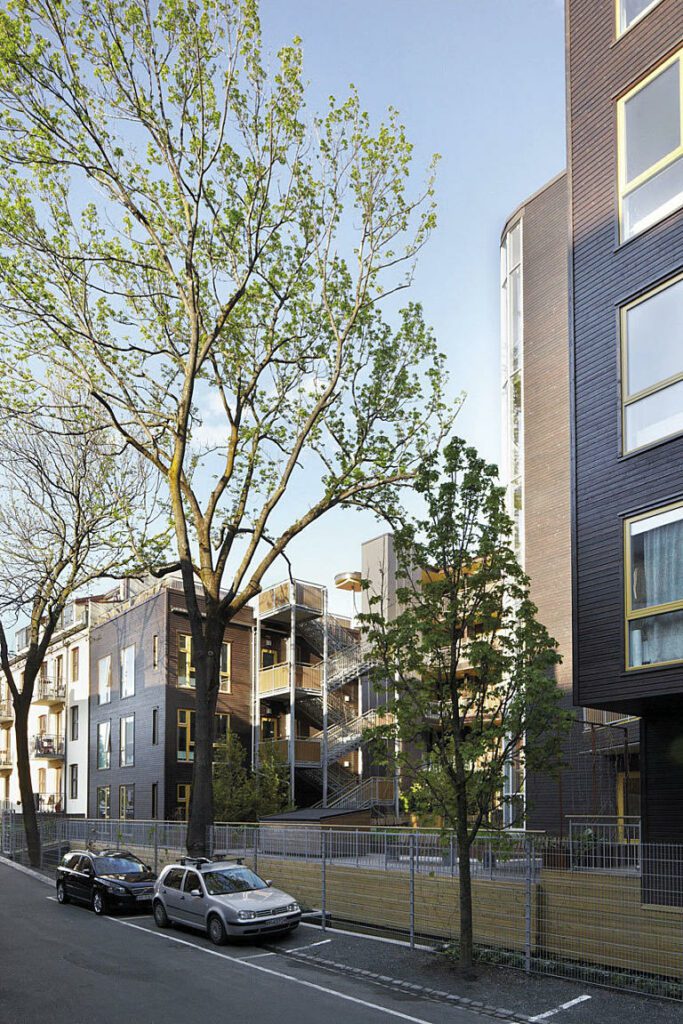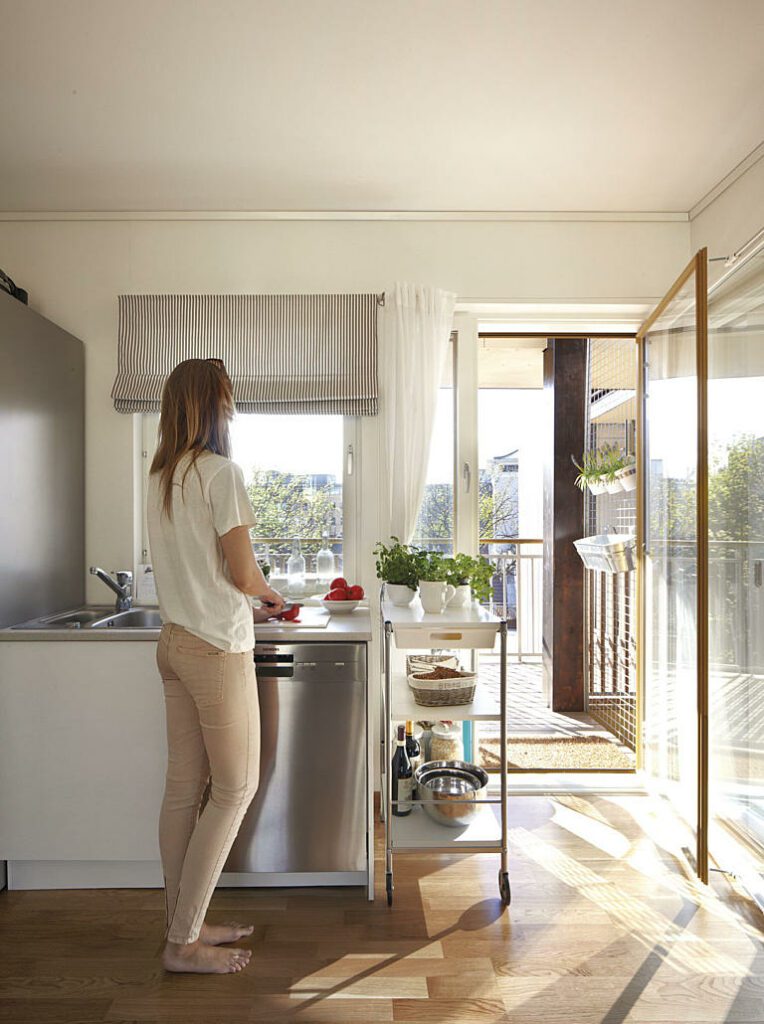 Foto: FuthArk Arkitekter AS