Rehabilitering i Akersbakken
Våren 2022 startet arbeidet med rehabilitering av to mellometasjer i Akersbakken. I første omgang ble etasjene revet innvendig slik at lokalene kun bestod av råbygg. Det ble gjennomført visninger av lokalene som råbygg, med forbehold om tilpasninger og en planløsning som gjenspeilet leietakers behov. 
Den industrielle looken var et element som falt i smak hos leietaker. For å bevare betongpreget ble gulvet behandlet med en sementbasert avrettingsmasse. Resultatet ser ut som betonggulv, men har høyere elastisitet og dermed bedre komfort. Nye ventilasjonsrør ble beholdt ubehandlet for å opprettholde det industrielle preget. 
Planløsningen består av åpent kontorlandskap med møterom og et utstyrslager. Lokalet har to sitteområder med sofa, kjøkken med langbord og kjøkkenøy, i tillegg til to mobile stillerom/telefonbokser.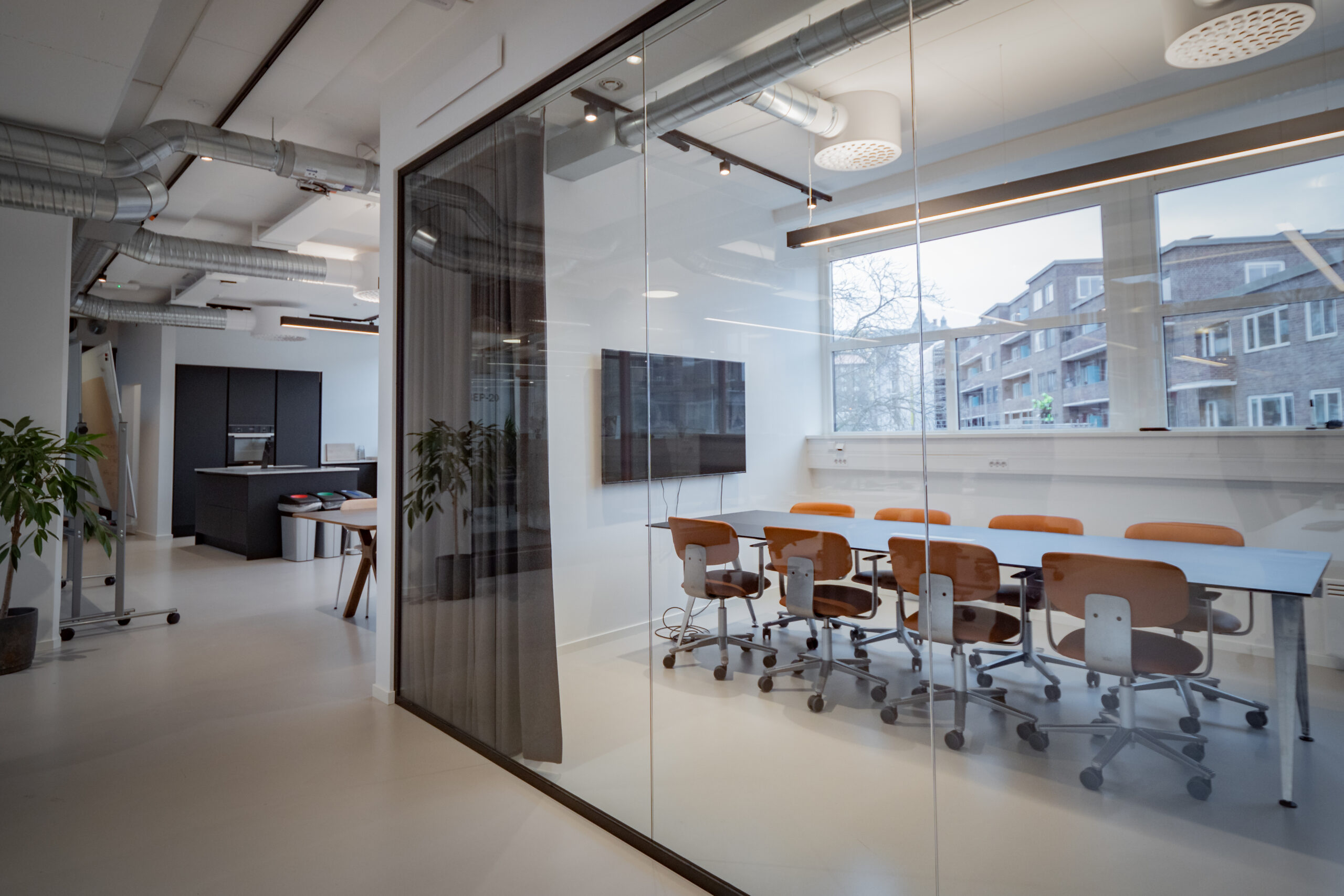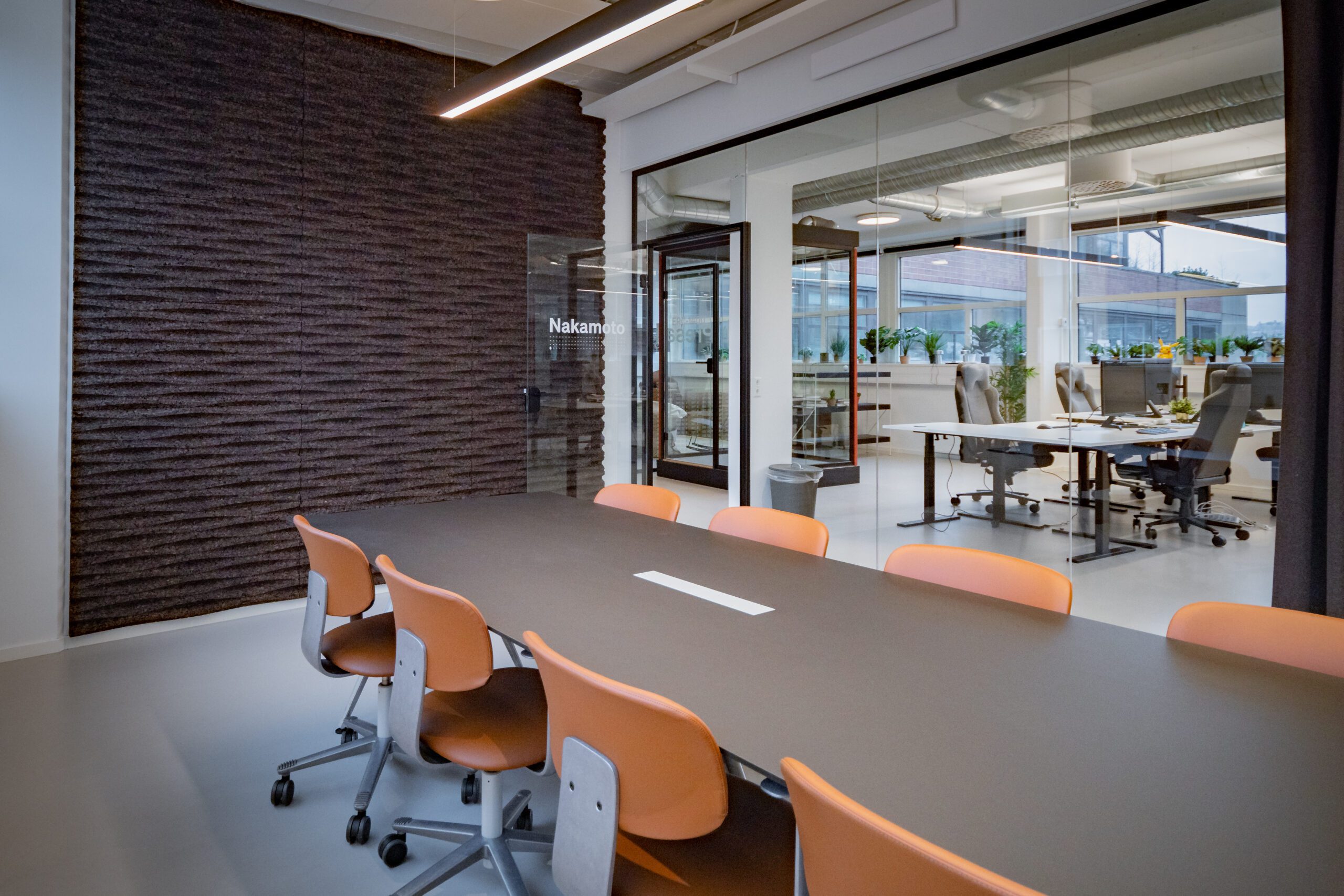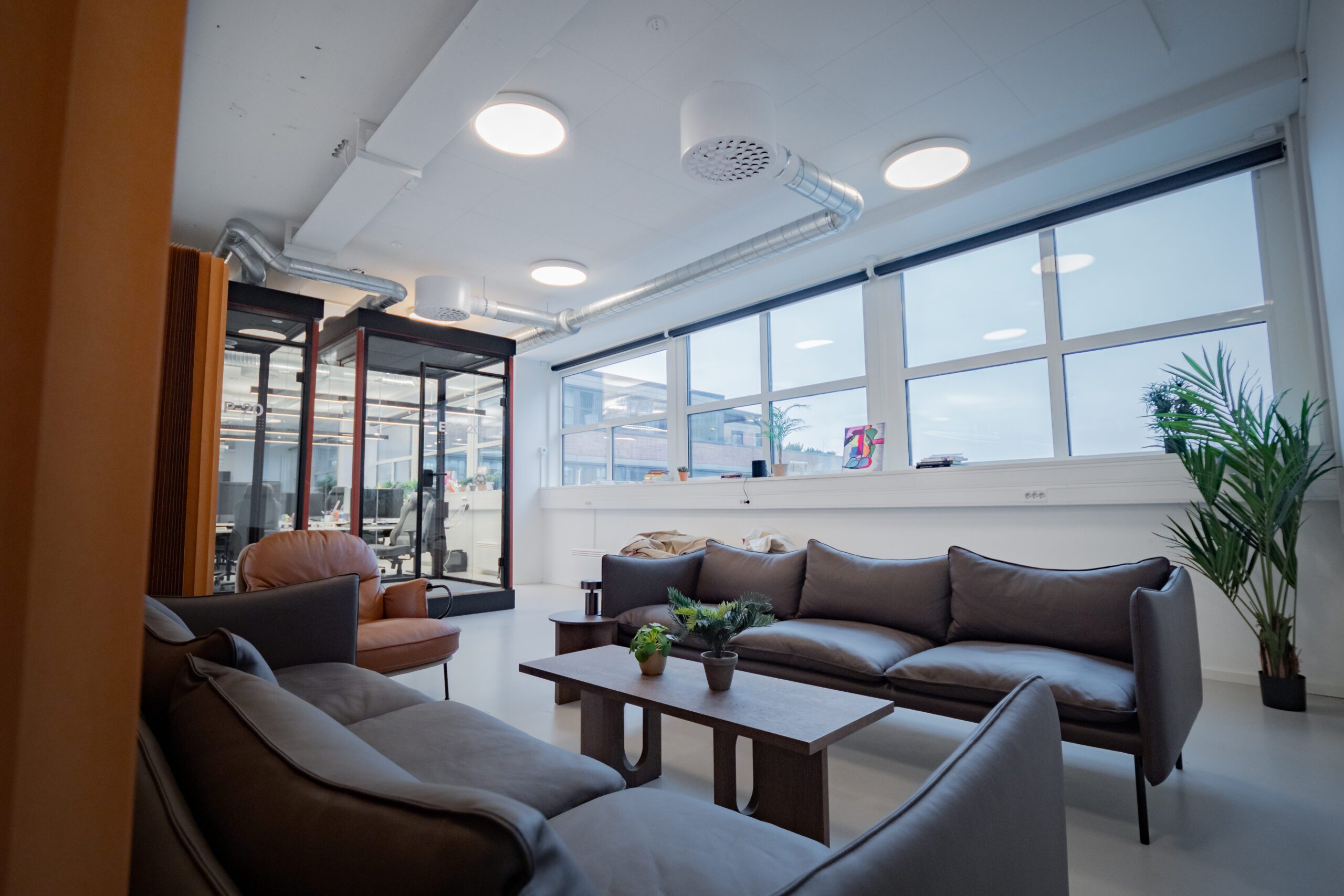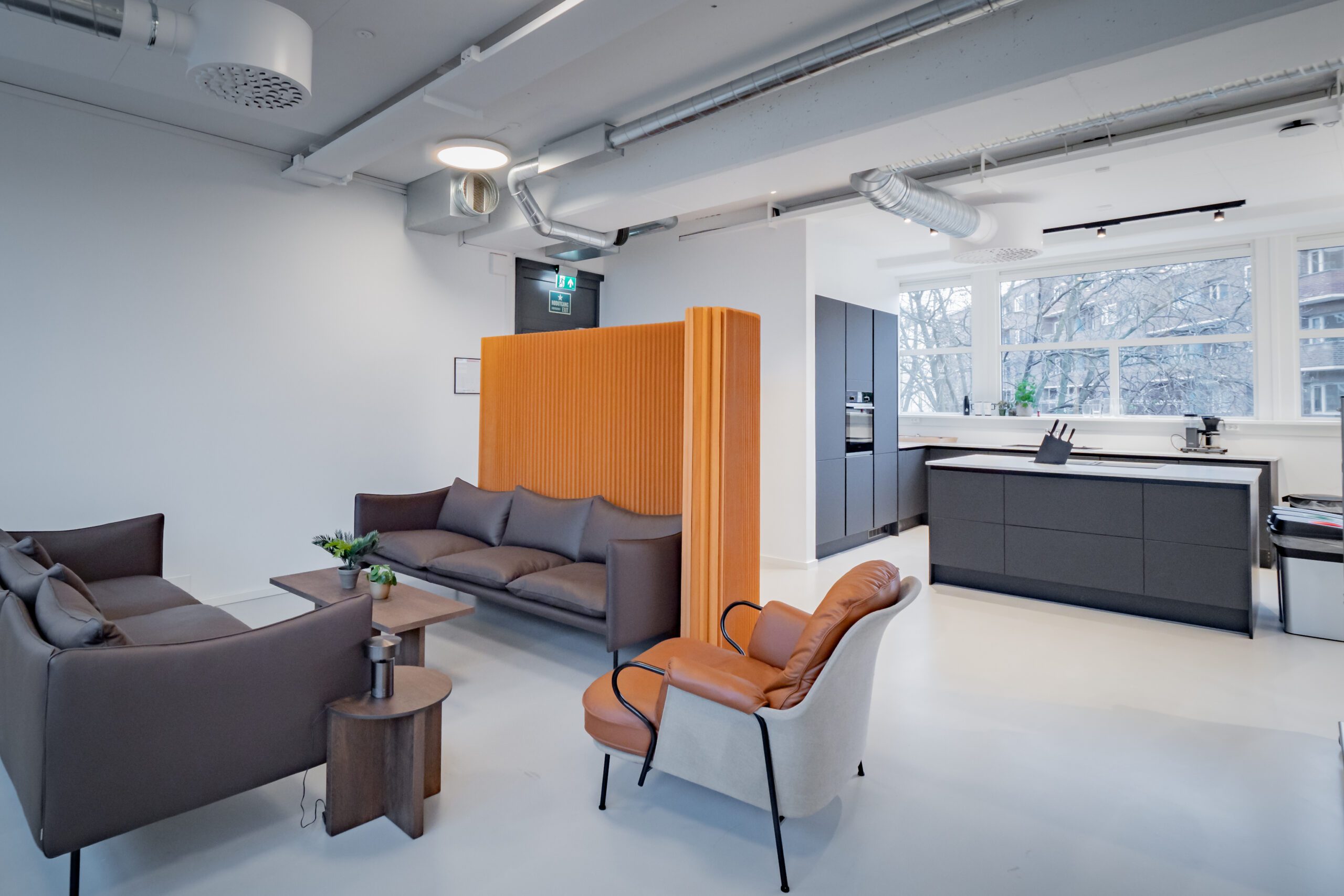 Topic Arkitekter har tegnet egen planløsning for sine arealer i fjerde etasje. Lokalet består av en åpen arbeidssone med flere møterom og ett kopirom. I arbeidssonen har leietaker selv etablert en plattform for å komme høyere opp og få mer utsyn fra arbeidsplassene. Oppholdsareal på kjøkken består av et amfi med mulighet for samling. 
I likhet med femte etasje ble det også i denne etasjen støpt betonglignende gulv. Betongpreget kombinert med eikedetaljer gir lokalet et moderne og tidløst preg. I tilknytning rehabilitering av kontorarealene, ble det også besluttet å pusse opp toaletter tilhørende hver etasje. Begge leietakere har tilgang til nye toaletter med dusjfasiliteter.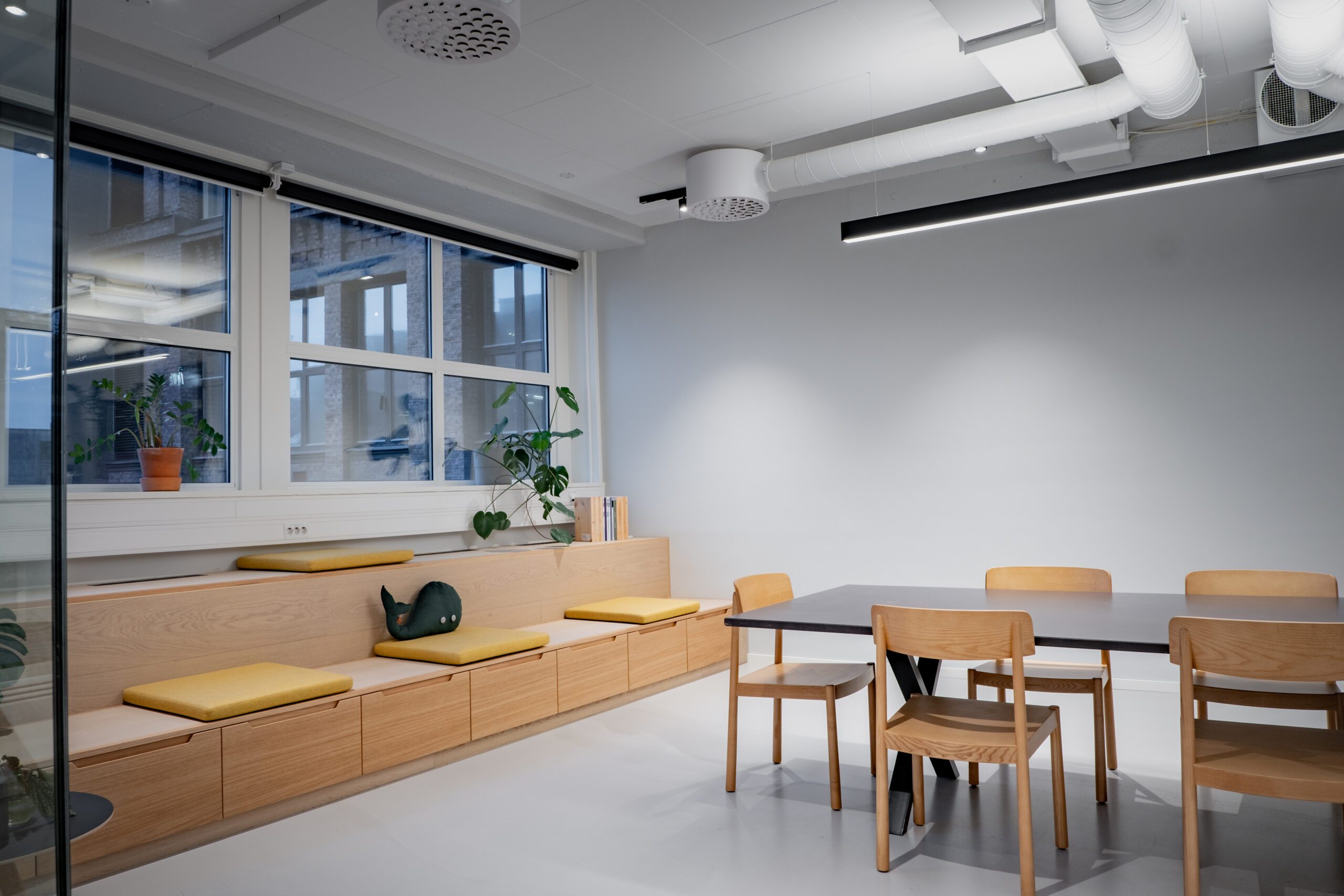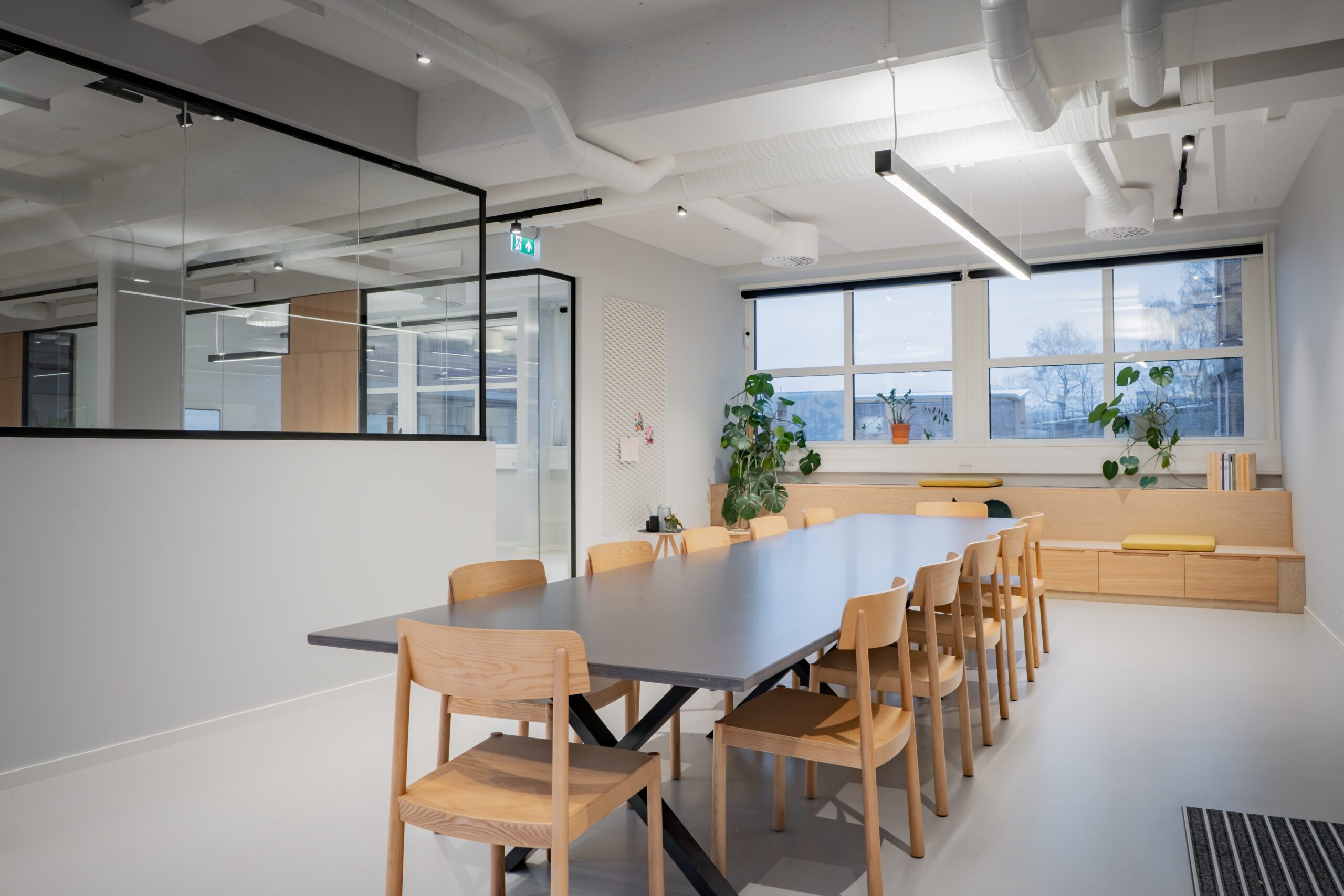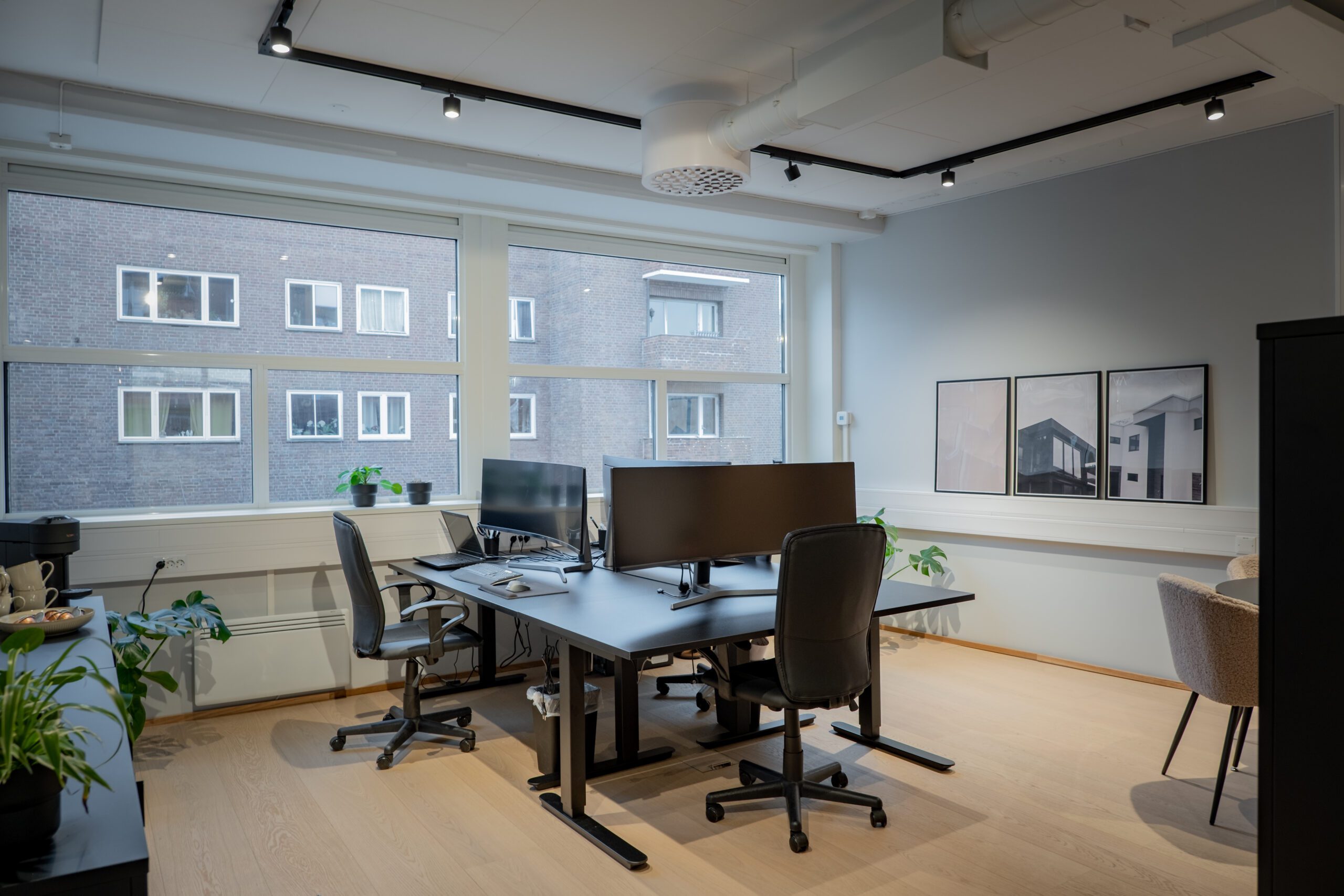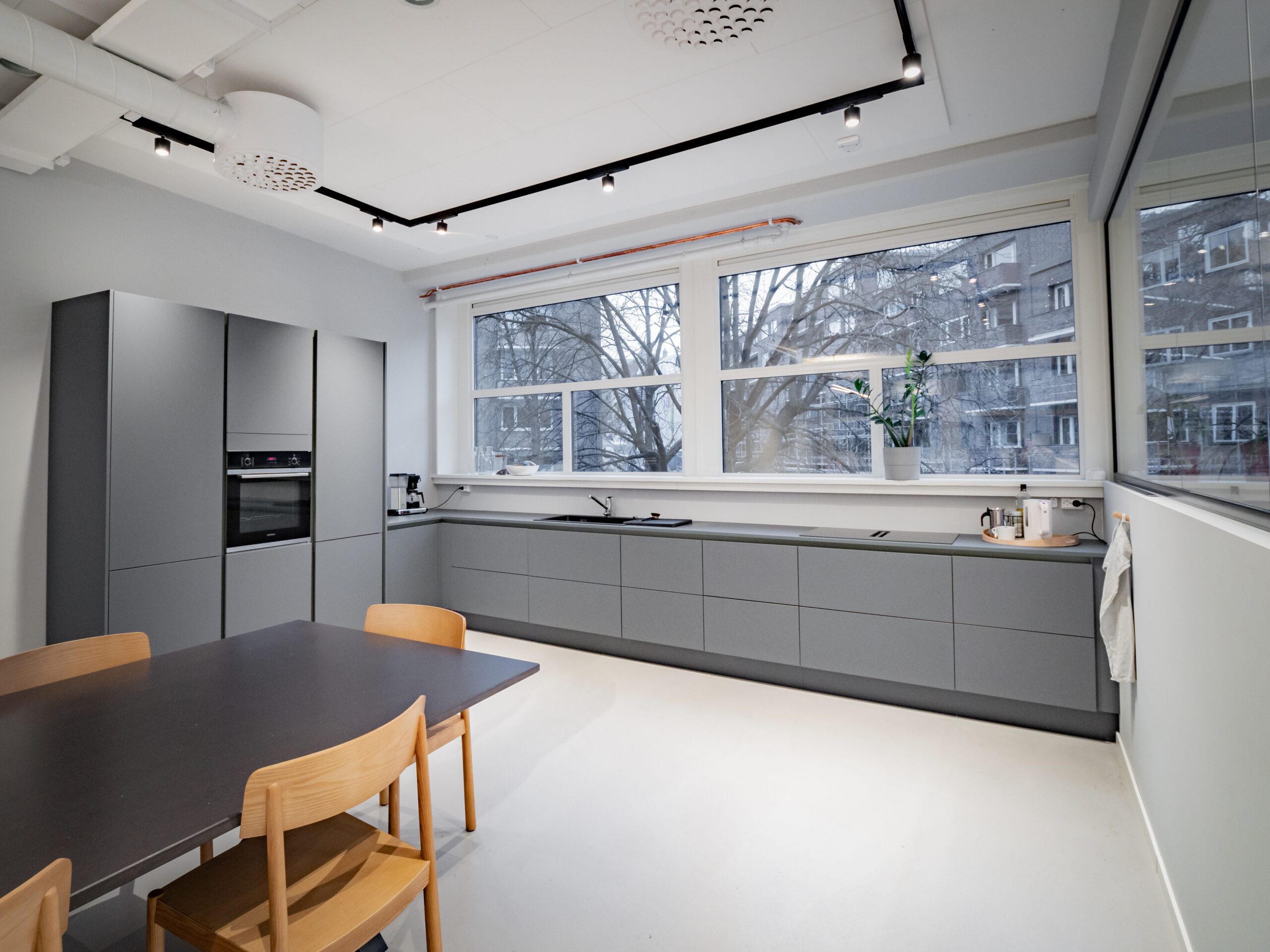 Selv om overtakelse fant sted i september, ønsker vi både Topic Arkitekter og Presail et noe sent velkommen til Akersbakken!